Anglesey Visitor
Anglesey is a place for all seasons
The beautiful Isle of Anglesey hugs the coast of North Wales and boasts over 100 miles of spectacular coastline within an Area of Outstanding Natural Beauty. Variety is its special attraction, all of which is easily accessible from wherever you choose to stay. Anglesey is steeped in a rich archaeological and historical heritage.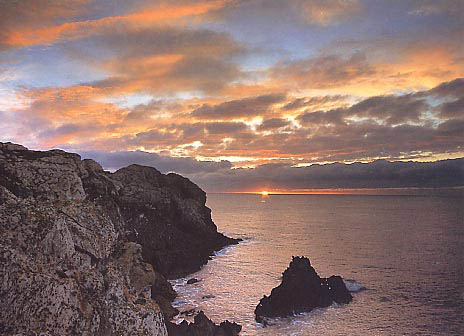 It is unparalleled in its diversity of wildlife habitats from the great sea cliffs, estuaries, lagoons and dunes on the coast to the lakes, wetlands, heaths and richly mosaiced farmland of the interior. Favourite attractions are its beaches, from the unspoilt and extensive sands at Llanddwyn Bay to the busier seafront at Benllech or the quiet and picturesque Cemaes Bay.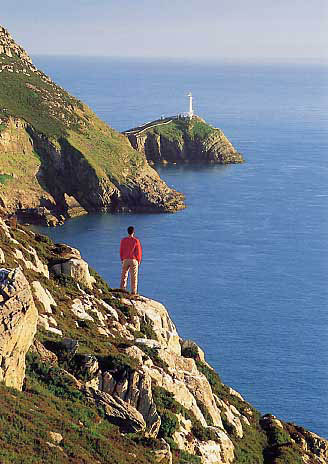 During your visit discover Anglesey's culinary diversity with the help of our Taste of Anglesey food trail guide mouth watering dishes all using local produce. Anglesey is known locally as MÔn Mam Cymru the Mother of Wales, a reference to the historical role of the island as the bread-basket of Wales.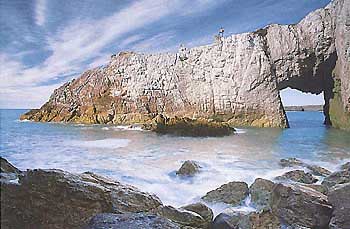 Accommodation choice is just as varied. Choose from farmhouse B and B, where you will sample the delights of traditional home cooking, or guest house B and B, where you are sure of the best hospitality and information on local events, or hotels and country-house hotels with all their added luxuries. If you prefer a self catering holiday, there are plenty of cottages, static caravan parks and campsites. Wherever you stay, you will be assured a warm welcome and we look forward to your visit.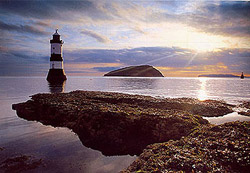 Beaches The spectacular and diverse nature of Anglesey's coastline has long attracted a wide variety of visitors. Most of the area is classified as an Area of Outstanding Natural Beauty (AONB).
Dedicated beach lovers can choose from sweeping sandy beaches of Llanddwyn, Red Wharf Bay, Benllech and Cemaes, or the more intimate coves of Porth Swtan, Moelfre, Cable Bay and Porth Cwyfan.
If you'd prefer an area that offers more active water pursuits, then Rhosneigr, Beaumaris or Holyhead are the beaches to visit.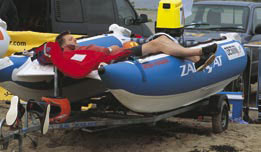 Countryside The Isle of Anglesey offers an impressive variety of landscapes and wildlife.
Anglesey's cliffs, quiet coves and wide open wetland areas make it a bird watcher's paradise.
Spring turns the island into a great rock garden and a simple stroll can reveal a wealth of beautiful flowers.
An extensive network of coastal and inland paths enable you to explore this wealth of differing countryside throughout the year.

Remember if you can't find what you're looking for contact us on 01248 430190 or email: Click to email or visit
Useful links:
North Wales Weather
Getting to North Wales
North Wales Holiday Cottages
Late deals and special offers
Walking breaks in Wales
Fishing holidays in Wales
Golfing holidays in Wales
Snowdonia Tourism Information
Anglesey Tourism Information
Discover Anglesey the Coastal Way
Anglesey Visitor Statistics: 38 click throughs, 7719 views since start of 2022
Attraction in
Menai Bridge
Isle of Anglesey
Entrance Charge

Opening Times

Anglesey Visitor

Menai Bridge

Isle of Anglesey

LL59 5EA

UK

Our Website

News & Special Offers

For Coastal Holidays special offers please visit website link

Remember if you can't find what you're looking for contact us on 01248 430190 or email: Click to email or visit