The Visual Arts in North Wales
ART ON VIEW IN NORTH WALES
One glance at the scenery of North Wales from the grandieur of Snowdonia, its mountains and stunning coastline make you realise why the area has been a magnet for artists for over 200 years.
Unfortunately, no single gallery or collection exists which portrays the work of the artists of yesteryear.
Their work is scattered among the major provincial galleries of England and Wales and of course, watercolours in particular, are rarely put on permanent display.
Today's artists however, are well represented in the public and commercial galleries in the region. there are three principal public galleries in North Wales, the oldest being that of the Royal Camrian Academy in Conwy the other Galleries are: the Gwynnedd Museum and Gallery at Bangor and Oriel Mon, the municipal gallery of the Isle of Anglesey. In addition, Bodelwyddan Castle has a permanent loan collection from the National Portrait Gallery as well as hosting major touring exhibitions. Commercial galleries tend to come and go, but the longest established galleries are mentioned later.
There is an ever changing program of art exhibitions in the public and private galleries in North Wales. Many tend to feature local artists and nearly all offer work for sale. There are two permanent exhibitions, one already mentioned at Bodelwyddan Castle, the other a gallery dedicated to the artist: Sir Kyffin Williams RA. at Oriel Mon, the Anglesey Art Gallery. Entry to public galleries is free but the Bodelwyddan permanent exhibition comes as part of cost of the castle admission fee. Bodelwyddan also hosts major touring exhibitions and occasional lunchtime lectures.

Major private galleries include:
Plas Glyn y Weddw at Llanbedrog on the Lleyn Peninsula (01758 740763). A lovely country house by the sea.

Tegfryn Art Gallery at Menai Bridge on the Isle of Anglesey (01248 715128). Probably the longest established gallery in North Wales.

Galleri Betws Y Coed Conwy. (01690 710432) Situated in village that was the home of Britains first artists' colony.

Oriel Mostyn Gallery. Llandudno. (01492 879201) Built one hundred years ago as a gallery for women artists and currently undergoing a multi million pound refurbishment.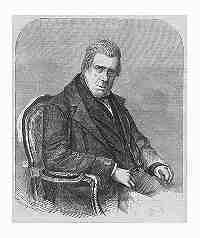 Events to look out for in 2009 include the highlight of the year at the Royal Cambrian Academy,a major exhibition of the work of the Welsh painter Richard Wilson RA takes place from 24th October until 23rd. December.
At Oriel Mon currently exhibiting is David Woodford RCA. This exhibition is a must for people who like photographically real paintings and drawings, but with atmosphere.
At the RCA, David Lloyd Griffiths exhibits his rapidly painted "en plein air" landscapes from September16th. In the lower Gallery at the RCA during the same period is an exhibition of the work of the late Peter Prendergat and his former pupils.
Both galleries have an excellent Christmas display of work for sale.

Oriel Plas Glyn y Weddw is currently hosting an exhibition of work by the well known artist and illustrator Keith Bowen RCA.

The largest and most important art happening in North Wales takes place over three weekends in September when 112 artists across 4 counties open their studios to the public. For details visit the Helfa Gelf website: website link

If you like pallette knife painting style of the late Sir Kyffin Williams, you will love the work of Mathew Snowden. The style is similar but much more colourful. Galleri Betws y Coed from September 6th.
October 11th, sees the launch of art historian Peter Lords book " Clarence Whaite and the Betws y Coed Artists' Colony " at the Gallery. Concurrently withe the book launch will be the opening of an exhibition of works of Henry Clarence Whaite who was a major figure in the Welsh art movement during the 19th. Century. All work will be for sale.
Details on: website link


The Betws y Coed Arts Festival will take place in the autumn of 2010. Keep your I on the website: betwsycoedartsfestival.org.uk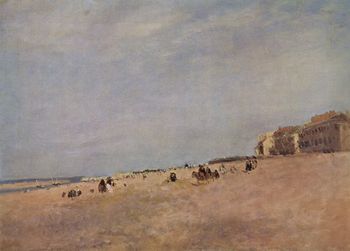 PUBLIC AND PRIVATE GALLERIES
The Visual Arts in North Wales Statistics: 0 click throughs, 4042 views since start of 2022